Use this service to effortlessly add your UoB timetable to your google calendar, so you can check it without the hassle of logging into my.bham.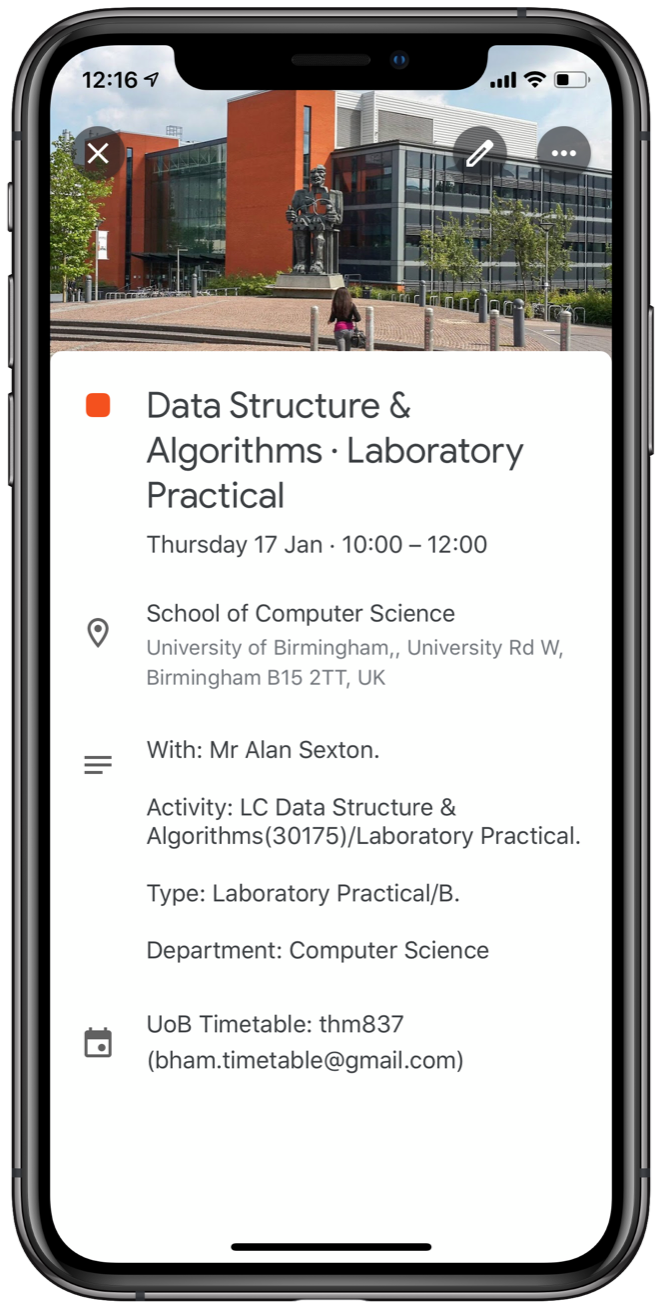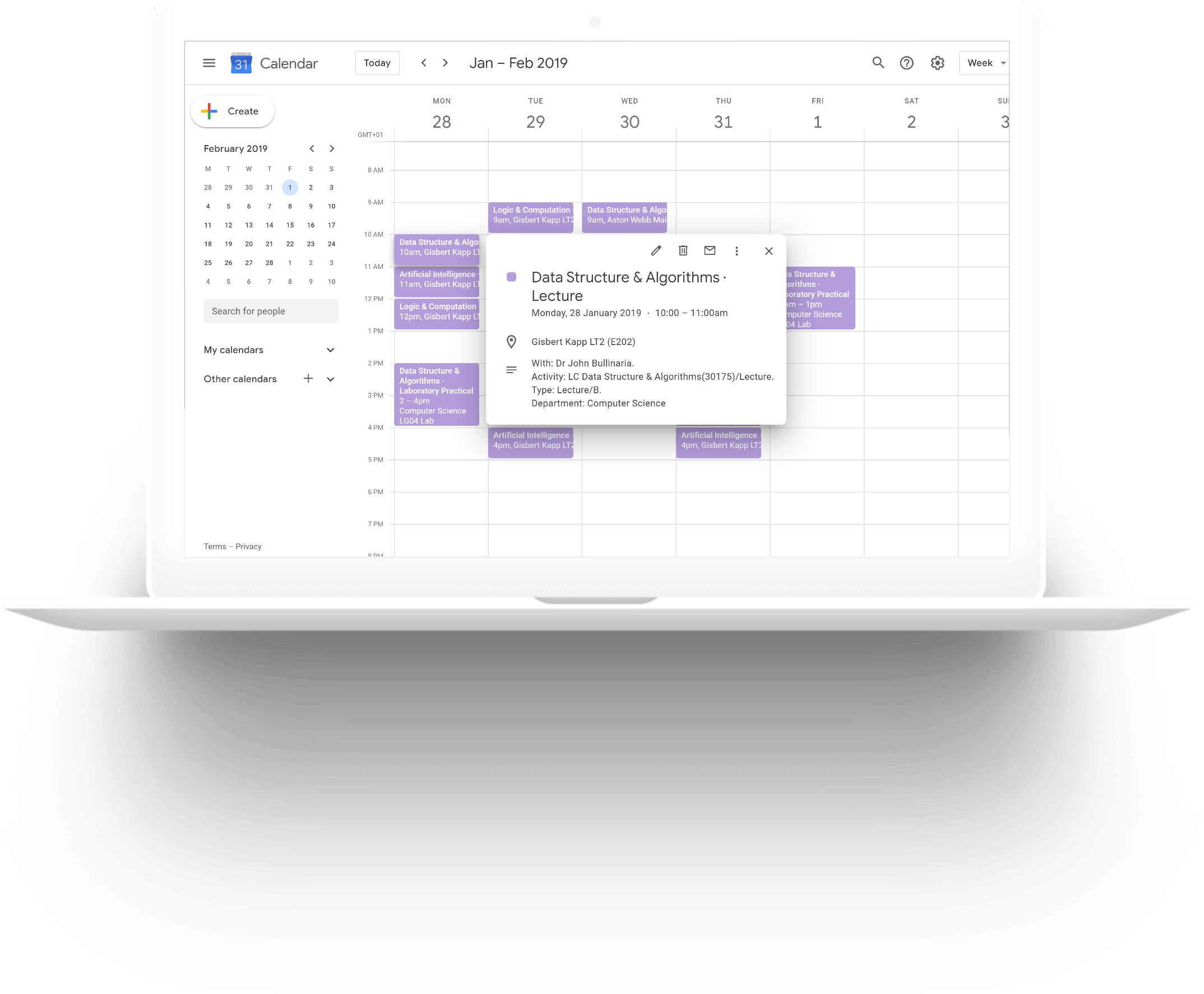 Average rating from 402 written reviews
Get started
Simply enter your details
Then wait here for initial processing to complete. This may take up to 90 seconds.
How it works
Open Source and hosted on PythonAnywhere
Important: This simply copies over the current state of your timetable to a google calendar. As I do not store your password there is no way for me to check if your timetable changes... this is up to you!
This service allows you to easily add your University of Birmingham student timetable to your calendar; making it easier than ever to view. After submitting your request you will have the timetable calendar automatically added to your google account. You will also be emailed with more information.
This project is made by Tom Moses (a second year Comp Sci student at UoB) and is open source. If you need to contact me, email me or message me.
If you are worried about entering your details into this site, please rest assured that your password is never stored. Your email is temporarily stored while the processing is happening. Your username is stored so that I am able to track statistics of how many users I have.
Extra information
The fine print
You should be aware that this service is not provided by The University of Birmingham, it's by Tom Moses. As such the university cannot guarentee this is 100% safe so it would be best practice to change your password after using this service.
This simply coppies over your current timetable into a Google calendar on a spare Google account I have then shares this calendar with your Google account so you can see it.